Our Fulcrum 3D Wind Monitoring Sodar is now up and running!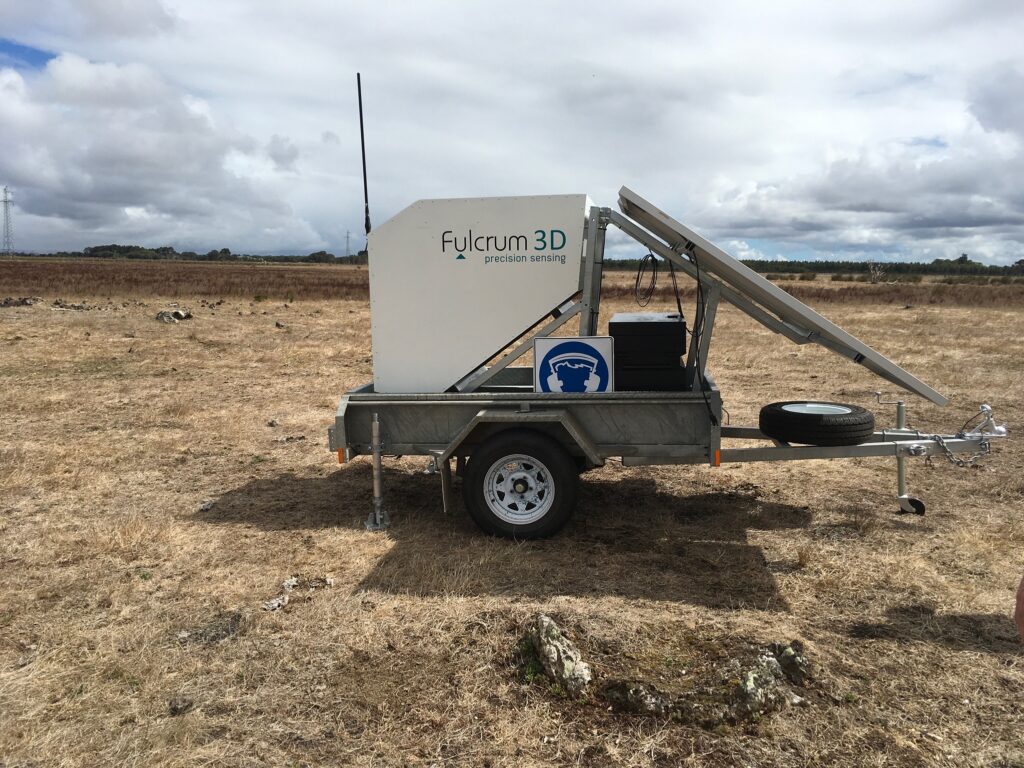 It is my pleasure to let you know that our wind monitoring machine was installed, at our selected location in Scott River, Thursday 15 March commencing our 12 months of wind monitoring.
This is not only a very exciting step in our project but a very concrete mark of our progress since our inception in May last year. This step has been made possible by your generous contributions and the assistance of the Augusta Margaret River Shire who contributed $22,000 to this important component of our project.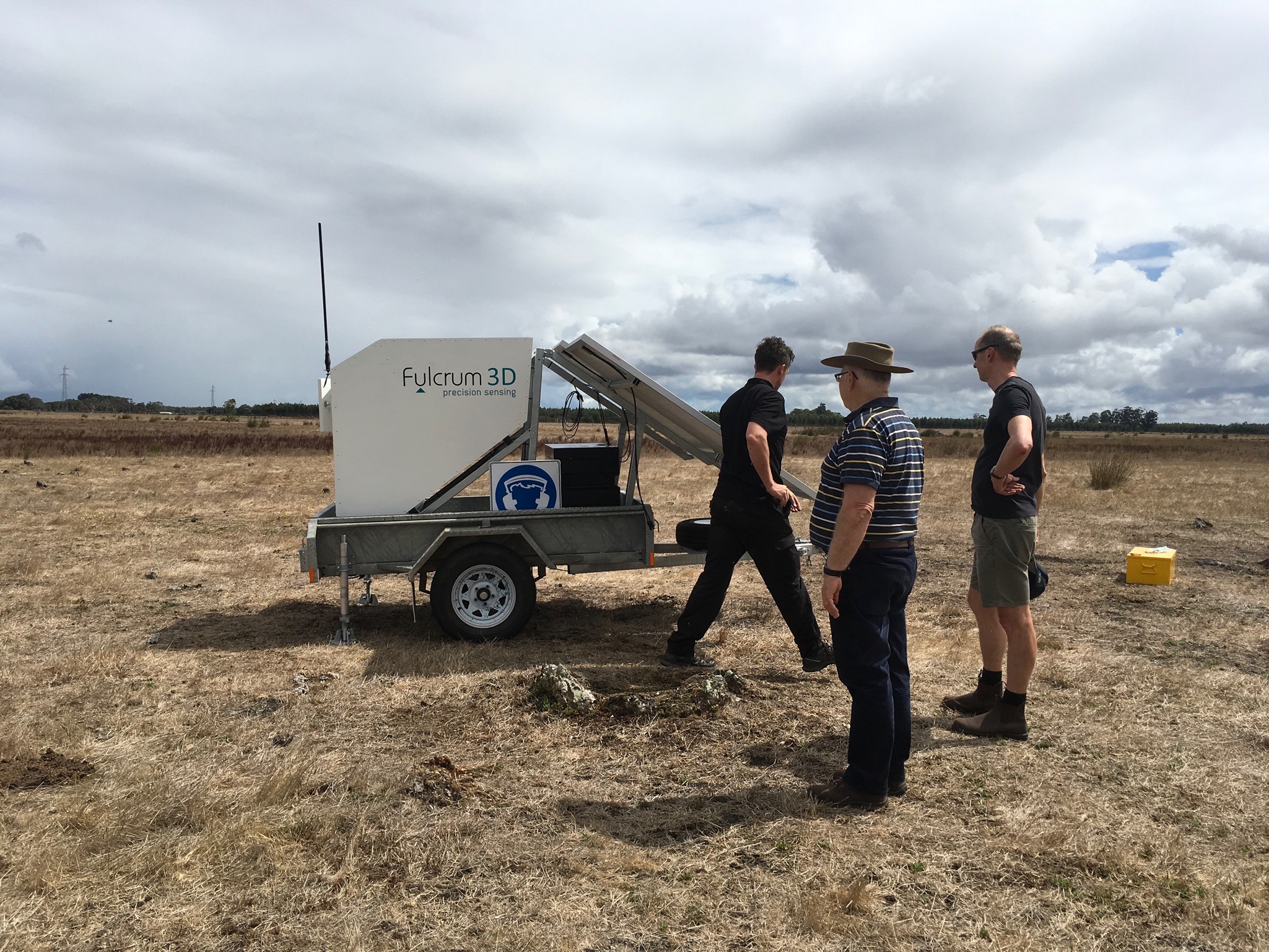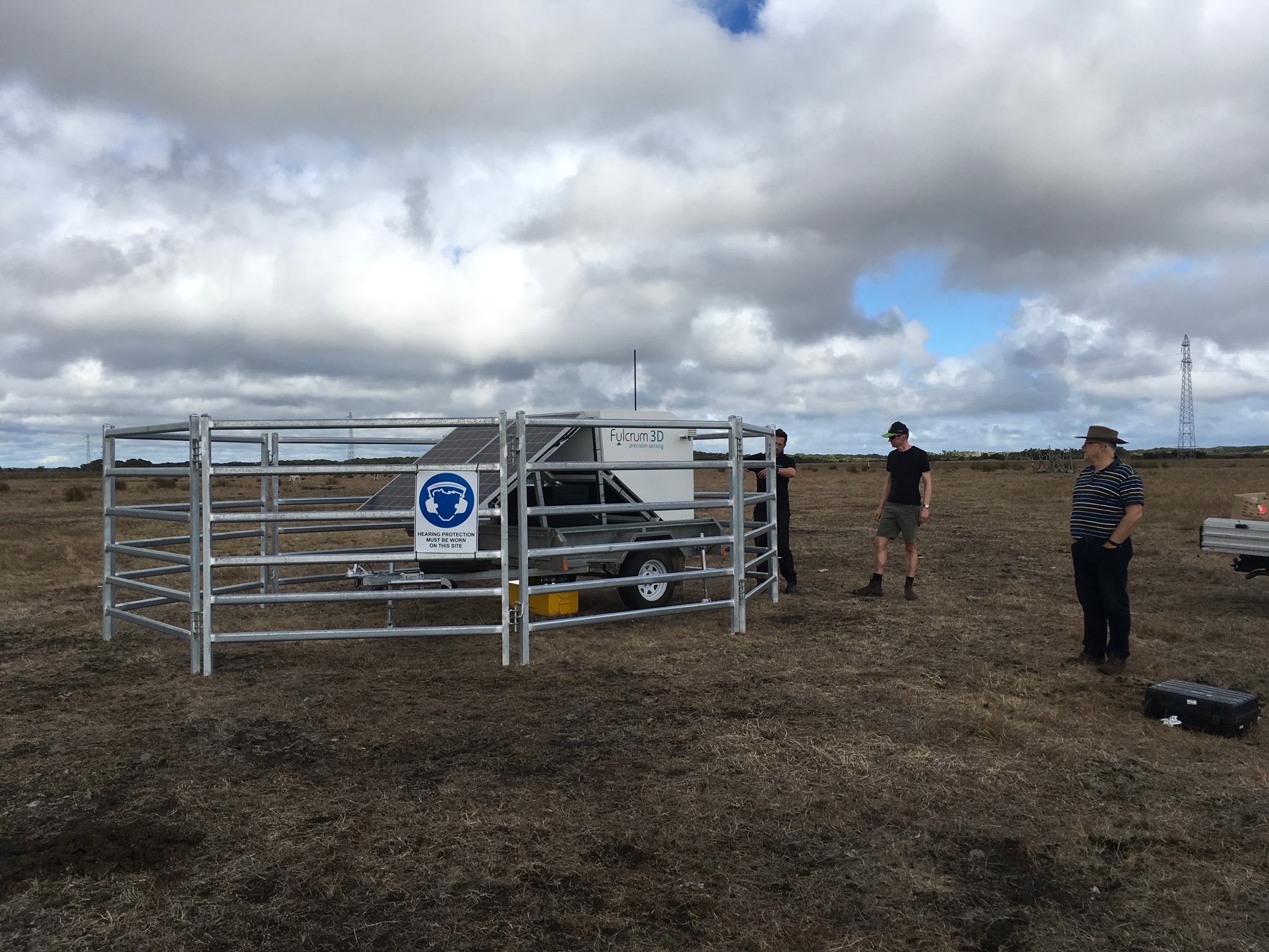 To summarise, we continue to work towards producing a bankable feasibility study of a renewables facility in the vicinity of the Beenup substation in the Scott River. Our initial plan was for a 10 MW wind/solar facility that we assumed was going to generate electricity equivalent to 20% of the energy consumed from the grid in the AMR shire. Two things have happened to change this. On one hand, we now have a lot more information about our energy sources at the chosen location and the modelling of this data shows a much more beneficial outcome than previously assumed. In addition, we were approached by the Lower Blackwood Land Conservation District Committee (LCDC) to consider using cow effluent from dairies in the Scott River region as an additional energy source. Our current plan is now for a "World First" 10MW renewables plant with 10 MW of wind; 5 MW of solar and 2 MW of biogas from cow effluent. The resulting energy produced by this model produces closer to the equivalent of ~60 % of the energy consumed through the grid in the shire of Augusta Margaret River.
We have also been doing lots of work on other fronts. One of these is progressing a development application for the plant. We have been lucky to secure an excellent team with a wide and deep level of expertise to carry out this most important part of the feasibility study.
A very important part of our work is securing the funds to pay for the unavoidable out of pocket expenses of the feasibility study. As you might remember, we had initially calculated that we would need half a million dollars for these expenses. Extending our energy sources means that there will be additional costs to extend the feasibility study to encompass the assessment of the biogas. This will require an additional $110,000. Our hope has been to source a large part of these funds through grants. We have made a number of approaches this far. At present, we have a request for funding for the biogas component with the Regional Estuaries Initiative as the use of the cow effluent will be of direct benefit to the local river catchments and the health of the Hardy Inlet. We have also approached the South West Development Commission (SWDC) for assistance and they were supportive and we have provided the additional information they requested, outlining the benefits and impacts from the project. Once, we receive commitment for some funding, we will be in a position to approach the Federal Government through the Australian Renewable Energy Agency (ARENA).
You might wonder, how we have been managing to carry out the mammoth amount of work we have done so far. The answer is VOLUNTEERS and the support and goodwill of many individuals. We have a wonderful team of professionals including engineers, planners and consultants as well as business professionals and even a graphic designer working Pro bono. A conservative calculation of their contribution to date is getting to be close to the half a million mark. The local land owners have been wonderful and supportive giving access to their properties. We have also come across many people with renewables experience who have generously shared their knowledge and expertise.
A central aspect of our project is our COMMUNITY. We now have 225 members but we need a lot more. Demonstrating the support of the local community is very important to our success. Approaching people on a one to one basis has been the most successful means of enlisting members and we need help with this. We now have a lot of administrative and marketing work and would love to have a small group of volunteers dedicated to membership and social media. We are following up on those who have already indicated an interest in volunteering but, if you haven't and think you would like to help please contact us.
Finally, we have teamed up with Transition Margaret River to deliver an exciting array of programs during 2018 under the heading of "Energise Margaret River". The project, supported by a small grant for the Augusta Margaret River Shire Council, will include community workshops, school activities, and activities at various events during the year with a focus of assisting our community to decrease energy consumption. More information on this to come.